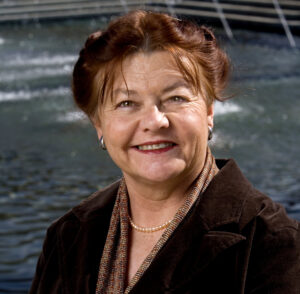 Becky Broughton, Business Representative
Becky Broughton served as a Trustee on the Desert Community College District Board between 2006 and 2018. A strong advocate for education, Ms. Broughton is a firm believer in catching students as early as possible to show them that they CAN go to college – even if no one in their family has done it before.
As a partner in a small family farm since 1975, her expertise was essential to the start of the College's Roadrunner Farms.
In addition to her work at College of the Desert, Ms. Broughton:
 •Has served as president of the Southern Coachella Valley Community Services District for more than 20 years;
•Is a member of the Coachella Valley Chapter of California Women in Agriculture;
•Was appointed to the California Grape Administrative Committee by the Secretary of Agriculture;
•Serves as a representative for the County of Riverside on the Imperial Irrigation District Energy Consumers Advisory Committee; and
•Served as a member of the Riverside County Fair and National Date Festival for the last 20+ years.
 Ms. Broughton started her own higher education journey with a community college degree and completed graduate work in biology.  As a scientist herself, she has passionately supported STEM education and worked tirelessly to ensure that those opportunities were available at the College's Mecca/Thermal campus.