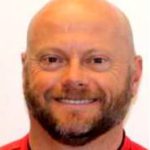 Andrew Harker, Ed.D., Member-At-Large, West Valley Representative
Andrew Harker, Ed.D.worked at Stanford University for 25 years, from which he retired as Director of Budget Management in the University Budget Office in 2014. He had responsibility for oversight of, reporting on, and management of the institution's 5.5 billion consolidated budget, encompassing teaching, research, administration, auxiliary enterprises, and interaction with the two teaching hospitals.
Using Stanford's suite of Oracle systems, Dr. Harker led the effort at Stanford to improve budgeting, financial management, reporting, and analysis, and collaboration across the university on financial issues. Andrew is Principal with Ralph Harker Associates, a consulting company specializing in the implementation and use of financial information systems in higher education, with a focus on budgeting, forecasting, and management reporting systems, processes, and procedures. Engagements include the National University of Singapore, Indiana University, Princeton University, the University of Vermont, and Pontificia Universidad Javeriana in Bogota,Colombia.
Dr. Harker received his BA in Social Sciences from SwarthmoreCollege, his MA in Higher Education Administration from New YorkUniversity, and his Ed.D. in Higher Education Administration from the Executive Doctorate program in the Graduate School of Education at the University of Pennsylvania. In his dissertation, he studied the presentation of university financial information to board members and senior administrators, and how the organization and form of presentation influences their decision processes, a topic of great concern to Stanford. He also has a Certificate in Professional Fiduciary Management from UC Riverside and is pursuing state licensure as a professional fiduciary.
A resident of Palm Springs since June 2014, Andrew serves as Treasurer of the Friends of the Palm Springs Animal Shelter, and previously served as Finance Committee Chair of the Stanford Historical Society and as Secretary/Treasurer of Friends For Youth, Inc. in Redwood City.